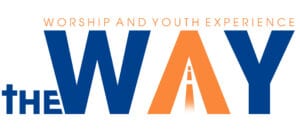 From the Heart of our Director
For Our Youth Parents
I just want to say "Thank You" to all my parents, the backbone to our ministry. Below you will find pictures of the Confirmation Service Project at Lettuce Live Urban Farm. Not pictured are the many parents and teens that showed up and showed out this past Saturday (as we socially distanced) while feeding over 500 during this time of need for many. Thank you parents!!!
Still, this new "normal" has not been easy in the least bit if I am being truly honest. Yet, I thank God for it.
Almost daily, I have had a "Come to Jesus" moment. Lifting my hands in full surrender. I am sure that many of you have had similar experiences (especially if your day-to-day household operations have changed dramatically.)
"Just ask the Savior to help you
To comfort, strengthen and keep you
He is willing to aid you
And He will carry you through."
Children & Teen Upcoming Events 2021
| Ministry Moments | Date & Time | Contact | Comments |
| --- | --- | --- | --- |
| Zoom Children's Church | Sundays @ 11:30 a.m. | [email protected] | Children's Church is for all children in nursery through elementary school. Join us a half-hour of fun, interactive, and faith-filled time! To register, email [email protected] |
| Teen Church | Sundays @ 12noon | [email protected] | Teens grades 6th-12th are invited to gather for a fun & fruitful way to praise God with your friends. Please use appropriate language, and attire. |
| Fall Fest | November 6th @ 10 am | [email protected] | Celebrate with us the Season of Change that God is bringing our children through. |